Case


Trust-u, the new trust-based financing venture


Role
Design Researcher

Capabilities
Design Research
Business Design

2016

The challenge

In Spain there are currently 1.2 million small and medium-sized enterprises (SMEs) that account for over 66% of the total employment in the country. Over the past ten years, the economic situation has hindered growth and development, changing its relationship with banking institutions and alternative financing systems.

'Identifying and defining value propositions for SMEs around financing'

The objective of this project was to understand the needs, fears, motivations of SMEs, and their relationship with BBVA in order to design a value proposition around financing.


We worked closely and defined together next steps.
In the above picture the team is discussing the topics and themes for the first round of interviews with SME's
The approach

A mixed group of experts from the BBVA and Soulsight worked together during four months. Soulsight brought the expertise in Humans centered design methodologies, while BBVA was in charge of the financial experience. We applied a Design Thinking followed by a lean start-up approach. It had three main phases: discovery, ideation and implementation. The objetive of the first phase was to identify opportunities for SME's. During the second phase we co-design solutions and business models for the opportunities chosen by the management board of BBVA, and finally we prototyped and implemented one business model that resulted in a new venture.



The outcome
Co-lending platform that formalises the loans for FFs and contributes additional finance base on a new risk model: trust-u index


A revenue model driven by interest fees with variable costs


A business opportunity that represents a new scoring & underwriting model for newborn SME's


A Strategic opportunity for BBVA to access new customers and build a data asset


Initial investment of 1.2M for 10 months to test the beta version of the platform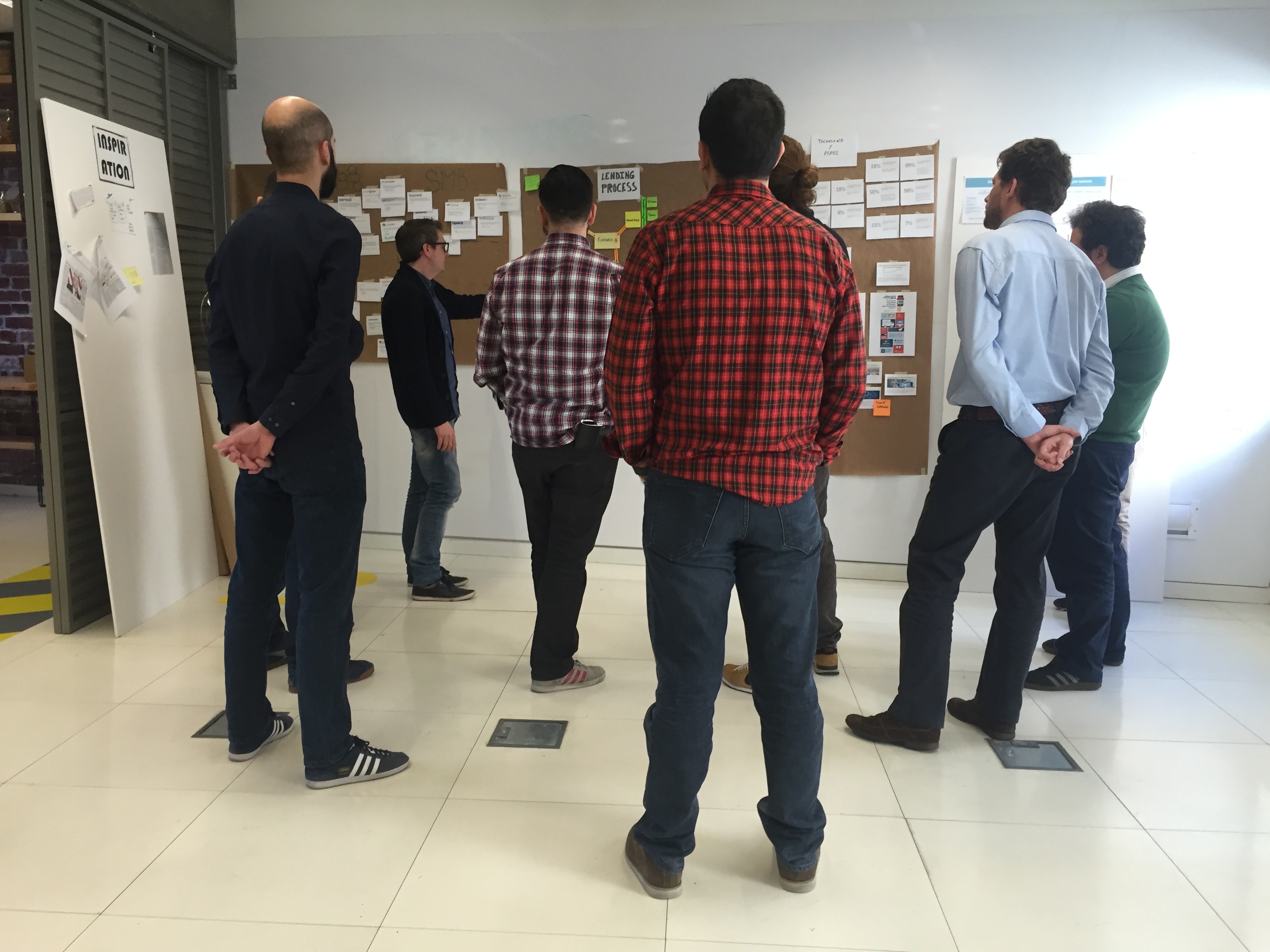 Above, one of the product's experts is sharing the lending process to the team members.


During several sessions, we analyzed thoroughly the interviews to distilled the insights that let us define the personas and opportunities during the discovery phase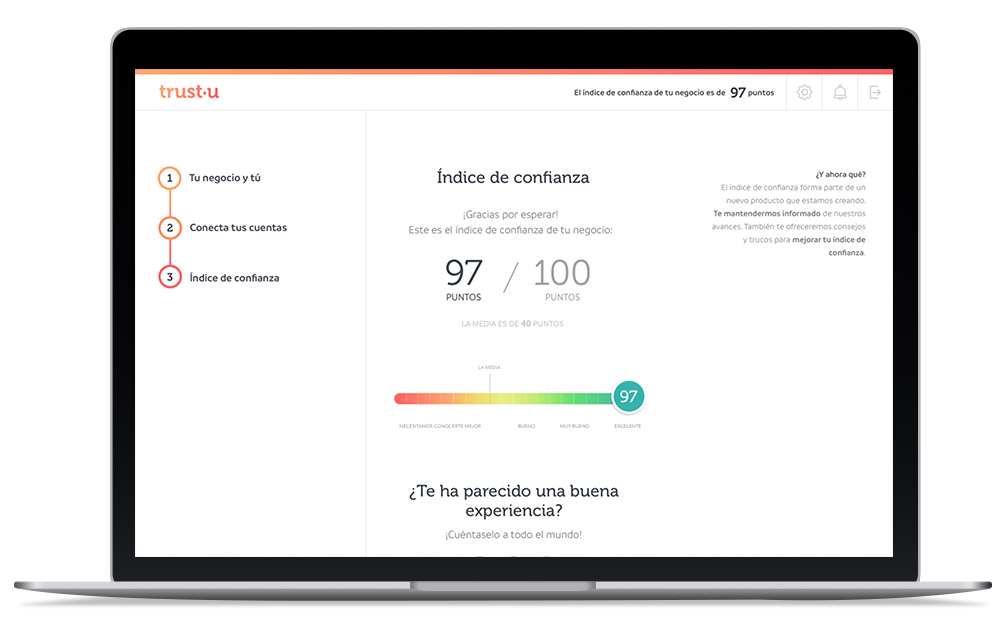 Trust-u was launched in 2017. Two years later, with more than 1000 clients, BBVA decided to move the business model to LATAM, and adapted it to the new market needs.